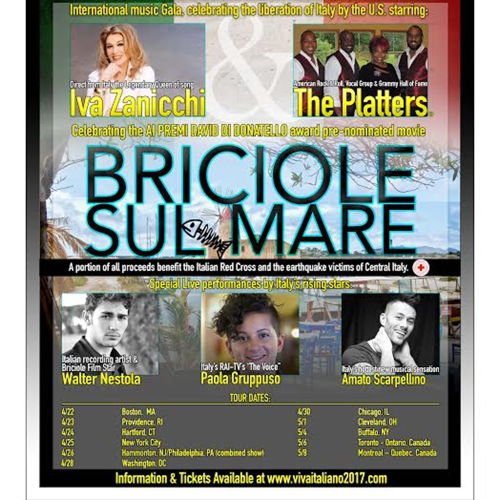 Don't miss the chance to see Italian music icon Iva Zanicchi and famous American music group The Platters on their multi-city tour!
The purpose of the tour is threefold:
To celebrate and thank the American people for liberating Italy from Nazi occupation under reviled Italian dictator Benito Mussolini on April 25, 1945.
Raise awareness of Italian arts and culture in honor of the international release of the new, critically acclaimed Italian comedy-drama Briciole Sul Mare.
To raise funds for the Italian Red Cross to help the victims of central Italy's recent earthquakes.