NJIHC Living History Interview with Metropolitan Opera Singer Ronald Naldi
Part 1 – Meet Ronald Naldi
Part 2 – No Spelling Bees in Italy
Part 3 – Opera or Basketball?
Part 4 – Studying Opera at Indiana State University
Part 5 – A Punctual Italian in Rome
Part 6 – Un Americano a Roma, Italian Stereotypes
Part 7 – Taking the Cougar Down to Memphis
Part 8 – Working at the Metropolitan Opera
Part 9 – Family Tenting in Ocean Grove

Ronald loves to sing and has always looked to learn from the best instructors, so after college he accepted a Fulbright to study Opera in Rome. A New Jersey native with Italian roots, Ronald was still surprised and delighted by what he learned in Italy. Watch Part 1 for a glimpse of what Ronald experienced, or if you just want to hear him sing!
About the Project
The NJ Italian Living History Project is a repository of digital resources that speak to the experiences of New Jersey Italians and Italian Americans. It includes work produced by the Commission and fellow Italian American Organizations.
Living History Interview Collaboration: In 2016, NJIHC and the Rutgers Oral History Archive (ROHA) began a collaboration to interview NJ Italians. The first interview featured Metropolitan Opera Singer Ronald Naldi and was filmed at his home in North Plainfield, NJ. Subsequent interviews will feature stories from a wide range of individuals to represent the diversity of NJ Italian experiences.


A Legacy of Achievement: The Italian Americans in New Jersey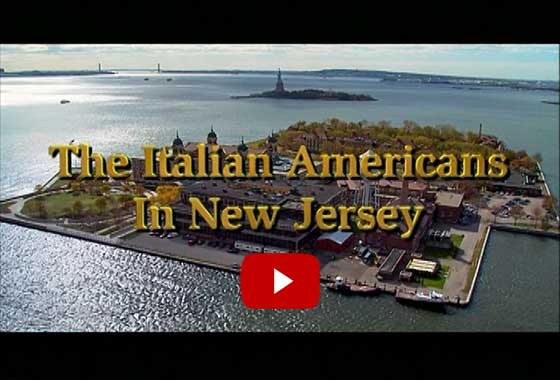 Watch Legacy of Achievement Video
A Legacy of Achievement: The Italian Americans explores the significant contributions of the Italian-American population to New Jersey's government, culture, education, economy, agriculture and science. A wealth of Italian-Americans, including a doctor, former mayor, nun, engineer, Port Authority director, judge, artist, physicist and actor Joe Piscopo reminisce about the Italian-American experience. Like many who flee poverty and repression in their homeland to seek opportunity in United States, emigrants from Italy brought a strong sense of family, responsibility and loyalty. But over time, their assimilation into American culture caused certain traditions, including their native language, to lapse. The program profiles Italian heritage initiatives at two New Jersey universities, where third- and fourth-generation Italians are reclaiming their heritage. Co-Produced by the New Jersey Italian Heritage Commission and NJN Public television . Premiered October 11, 2005.
Dorothea's House – Casa di Cultura Italiana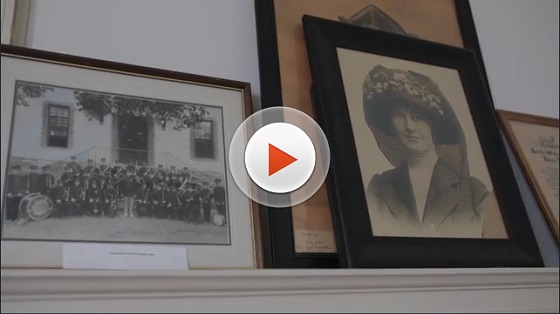 Watch Dorothea's House Video
Learn about Dorothea's House
Dorothea Van Dyke McLane was a Princeton resident who gave of her time and efforts to the Italian community of Princeton even though she had no Italian background or heritage. She simply saw a need, so she helped the Italian immigrants find jobs and settle into their homes. Sadly, she died in childbirth at age 23. In Her father and her husband chose to honor Dorothea's memory in by building a house in 1914 that continues to this day to offer services to the local community. Filmed by "The Color Crew" for Dorothea's House. Uploaded November 4, 2014

Italian Americans of New York and New Jersey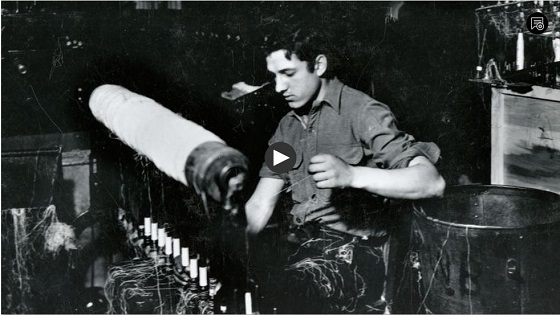 Watch Parts 1 & 2
Visit Website to Read More Histories
Hosted by Italian American journalist Maria Bartiromo, this two-part series features interviews with experts in Italian American history and culture and local Italian Americans, including New York City Mayor Bill de Blasio, chef Lidia Bastianich, the late former Governor of New York Mario Cuomo, singer Tony Bennett, actress Susan Lucci, former New York Senator Al D'Amato, New Jersey Governor Chris Christie, journalist Steve Adubato, actor Joe Piscopo, and many others. Produced by WLIW LLC, in association with WNET. WNET is the parent company of THIRTEEN and WLIW21, New York's public television stations and operator of NJTV. Premiered February 17, 2015.