June 29th, 2016
The New Jersey Italian Heritage Commission (NJIHC) will be publishing a poster featuring Italian cultural events taking place across New Jersey in October. The poster will be displayed in New Jersey schools, libraries, and other public locales. All submissions to the Commission's NJ Italian Events Calendar will be considered for inclusion prior to August 15th.
The Commission's mission is to build and strengthen the cultural identity of Italians and Italian Americans through public educational programs. To this end, NJIHC has developed two online resources that strengthen the community by connecting New Jerseyans with local Italian American organizations.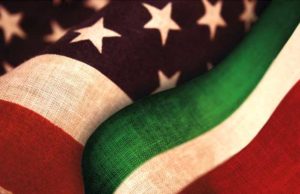 NJ Italian Events Calendar is a digital calendar that features upcoming Italian festivals, cultural presentations, and performances. Subscribe to the Commission's Newsletter to receive a monthly rundown of upcoming events and Like NJIHC on facebook to receive the latest event news.
NJ Italian Organization Directory allows New Jerseyans to search for local social and philanthropic groups by county.
NJIHC also organizes its own events, including the Annual Congress, which was first held in 2003. The 2016 Congress, entitled "Showcasing New Jersey Italian Artists" will be held at Rutger's Zimmerli Art Museum in New Brunswick at 2:30 pm on Saturday, November 12th.  RSVP required, click to Learn About NJIHC's 2016 Congress.