Commission Corner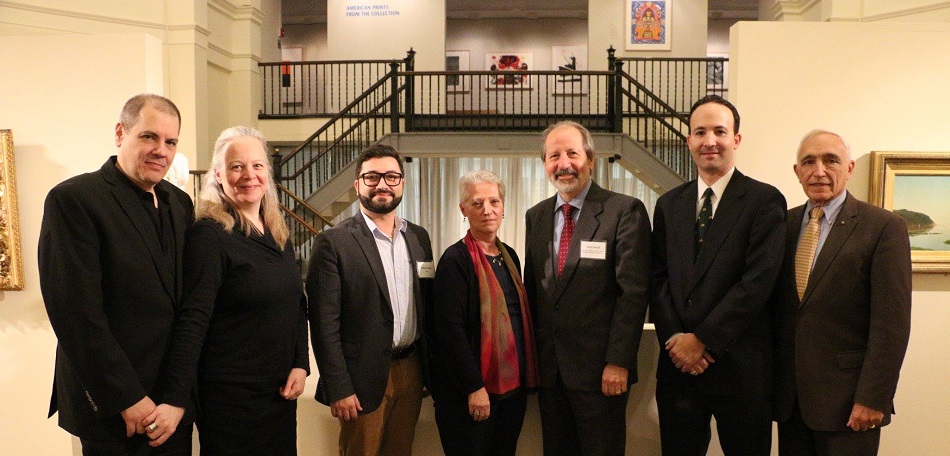 The Commission would like to thank all our fantastic presenters and guests for making Saturday's Congress such a memorable event!

Click Here to View Full Recap & Photos
On Saturday, November 12th, The New Jersey Italian Heritage Commission (NJIHC) hosted its 13th Annual Congress: "Showcasing New Jersey Artists" at Rutgers' Zimmerli Art Museum.
Italophiles and art aficionados from across the state, gathered to learn more about several of New Jersey's most gifted Italian and Italian American visual artists: husband and wife filmmakers Marylou & Jerome Bongiorno, book artist Maria G. Pisano, watercolor artist James Fiorentino, and Italian folk life artist Andrea Cassar. The Commission also recognized the winners of NJIHC's statewide high school student art contest for their work: 4th place Lizaveta Khrypkova, 3rd place Lily Drennan, 2nd place Jack Dreger, 1st place Melanie Cannizzo.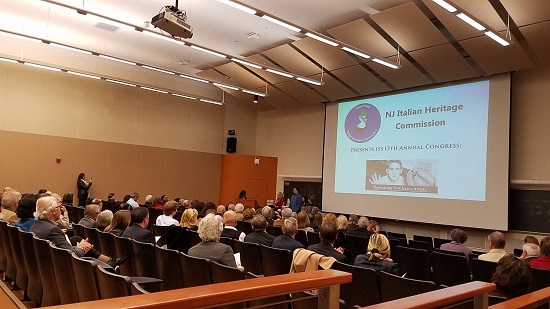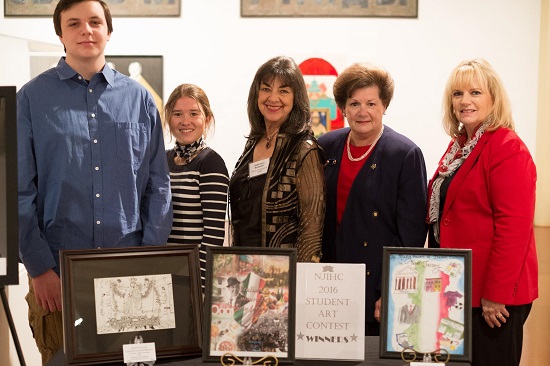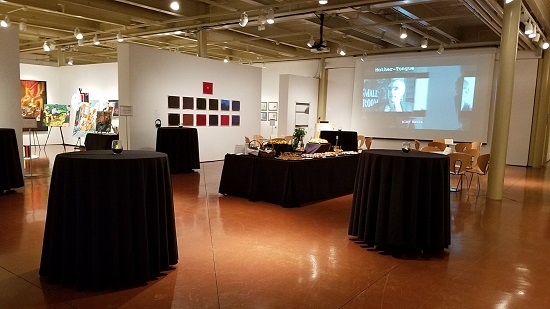 December 2016 Events
December 4, 2016 @ 5:00 pm
Dorothea's House (Princeton)
Come hear Jhumpa Lahiri, writer and professor of Creative Writing at Princeton, read from and discuss her latest book, In Other Words, presented in a dual-language format.
December 10, 2016 @ 1:00 pm
Sickles Market (Little Silver)
Stop by on Saturday to meet with Italian Artisan, Mara Vicariucci as she paints and signs Arte Italica's Natale Collection.
December 10, 2016 @ 7:00 pm
St. Ann Church (Hoboken)
Join Italian Tenor Michéal Castaldo for a holiday concert that will capture your heart and imagination with the spirit of the Christmas Season.
December 11, 2016 @ 4:00 pm
Saint Lucy's Church (Newark)
Start off the Christmas Season with this special concert at St. Lucy's Church in Newark.
December 11, 2016 @ 5:00 pm
Laurel Creek Country Club (Mt. Laurel)
Don't miss this year's Festa Di Natale, featuring music, entertainment, and Dancing with Fulvio Ranni.