Commission Corner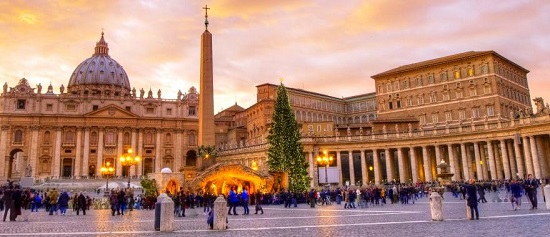 December 2017 Events
December 9, 2017 @ 8:00 pm
Ocean County College (Toms River)
Join Candice Guardino for Italian Bred, a comedy based on true life events, told through the eyes of a little girl growing up Italian in NY. She slips in and out of multiple family characters while sharing the stage with virtual cameos of Emmy winner Leslie Jordan ("Will and Grace"), Mario Cantone ("Sex & the City"), Steve Schirripa ("The Sopranos"), and Vic DiBitetto ("Mall Cop 2").
December 10, 2017 @ 3:00 pm
East Brunswick Vo-Tech High School (East Brunswick)
Celebrate Christmas Italian Style with this folk theatrical performance of a 17th-century Southern Italian play written by Andrea Perrucci. This hilarious musical version, adapted and directed by Alessandra Belloni, will be performed in Italian with English narration.
December 10, 2017 @ 4:00 pm
Center for the Arts at Casa Colombo (Jersey City)
Come to Casa Colombo for its annual Holiday Party! The celebration will feature Italian music, pastries, appetizers.
December 10, 2017 @ 7:30 pm
Washington's Headquarters Museum (Morristown)
Join us for a film screening exploring the discovery of Alessandro Scarlatti's 1693 oratorio manuscript. The film further includes footage from The Baroque Orchestra of New Jersey's 2016 special performance of the oratorio.
December 11, 2017 @ 6:30 pm
Montclair State University (Montclair)
Join Dr. Teresa Fiore for a conversation about her new book: "Pre-Occupied Spaces: Remapping Italy's Transnational Migrations and Colonial Legacies." By linking Italy's long history of emigration to all continents in the world, contemporary transnational migrations directed toward it, as well as the country's colonial legacies, Fiore's book poses Italy as a unique laboratory to rethink national belonging at large in our era of massive demographic mobility. Showing how immigration in Italy today is preoccupied by its past emigration and colonialism, and how the commonalities between the two phenomena can potentially dispel preoccupations, the book offers interpretative routes about demographic and cultural movements that can be relevant to Europe at large as well as the U.S.