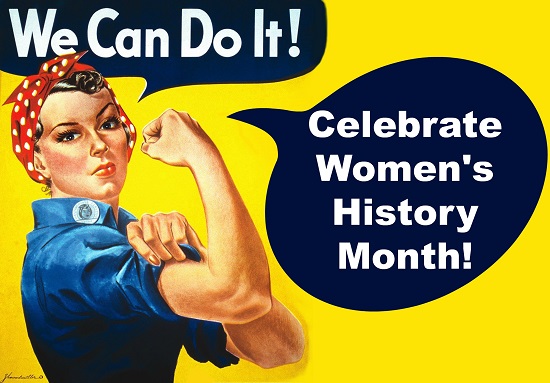 Commission Corner
Paterson to name School 16 media center after founder of 'Italian Voice' newspaper
The New Jersey Italian Heritage Commission commends the city of Paterson's decision to consider renaming media center to honor Mary Augusto.
"Cesairna Augusto Earl, the daughter, made the case to name the school or media center after her mother, Mary Augusto, yet again on Wednesday night. School board president Christopher Irving gave in telling Earl the board will consider a resolution to name the new school's media center after Augusto.
"That would be wonderful," Earl told the board. Her mother saved the school when the school board attempted to shut it down in 1946-7 because it was too expensive to heat in the winter.
Augusto gathered 200 People's Park neighborhood residents and brought them to the Board of Education meeting. Her mother suggested eliminating the top floor of the three-floor building to make it cheaper to heat. The top floor was taken offline and the school avoided closure, said Earl.
Her mother was also the first woman candidate to run for mayor in 1947, said the daughter. Her mother and father founded one of the oldest continuously published ethnic newspaper in New Jersey. Augusto and her husband founded the Italian Voice in 1932."
National Organization of Italian American Women Scholarship Deadline Extended
The National Organization of Italian American Women (NOIAW) has extended its scholarship program deadline until March 15th. The program is open to female undergraduate and graduate students with a 3.5 GPA and demonstrated financial need.
March 2017 Events
March 4, 2017 @ 2:30 am
Morris County Library (Whippany)
Join Italian Folk Artist Andrea Cassar for an opening reception on March 4th and enjoy his exhibition throughout the entire month of March.
March 4, 2017 @ 7:00 pm
The Presbyterian Church (Westfield)
March 5, 2017 @ 3:00 pm
The Concert Hall, Dorothy Young Center for the Performing Arts, (Madison)
Experience one of the world's most powerful operas, performed by internationally acclaimed guest performers from NY Metropolitan Opera and beyond.
March 5, 2017 @ 5:00 pm
Dorothea's House (Princeton)
Join us for a talk with Maria Pisano about the Infiorata carpets of flowers created for the feast of Corpus Domini throughout Italy.
March 9, 2017 @ 6:30 pm
Ramapo College(Mahwah)
Come and enjoy an Italian romantic comedy about a housewife who decides to restart her life in Venice.
March 12, 2017 @ 3:00 pm
Center for the Arts at Casa Colombo (Jersey City)
Join book artist Maria Pisano for an opening reception on March 12th and enjoy her exhibition from March 7th through March 31st.
March 12, 2017 @ 11:00 am
Morris Museum (Morristown)
Curated with objects from private and the artist's own collections, the show features Tagliapietra's blown glass vessels, graceful aerial works for which the artist is renowned, and his newer two-dimensional fused glass panels.
March 19, 2017 @ 3:00 pm
Dorothea's House (Princeton)
Watch a wonderful film about a psychoanalyst who suddenly quits his job after becoming ill.
March 21, 2017 @ 6:30 pm
Montclair State University (Montclair)
Enjoy the second event of the "Critical Made in Italy" series, which will show how the Made in Italy style in food has impacted the ways we think about food in our contemporary world.
March 29, 2017 @ 6:30 pm
Ramapo College: ASB-136 (Mahwah)
Come and watch a moving story about a boy who finds himself on a ship with undocumented migrants off the Italian coast.
March 31, 2017 @ 2:00 pm
Waldwick Public Library (Waldwick)
Celebrate the life and achievements of Dean Martin on the 100th anniversary of this birth.