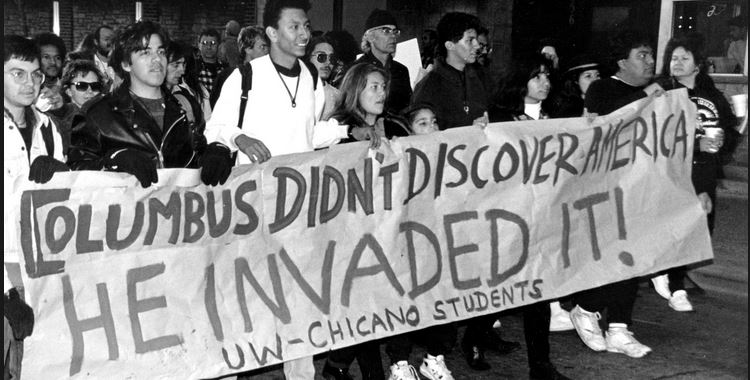 Commission Corner
Organizations Galvanize in Strong Opposition to NEA Initiative to Celebrate Columbus Day as Dia De La Raza/ Indigenous People's Day
The New Jersey Italian Heritage Commission is proud to work with coalition organizations to ensure that Columbus Day is never replaced. Learn how you can support the cause by reading the latest press release from the Preserving Columbus Day Coalition (PCDC).
Ocean County Freeholders Want to Keep Columbus Day Alive in New Jersey
NJIHC also applauds Ocean County Freeholders' support for a state Senate resolution that would safeguard Columbus Day as a holiday
"Columbus Day honors not only an explorer, but it honors the millions of Italian-Americans who helped build this great nation," said  "Columbus was the first of many trailblazers that helped discover the New World. Our nation might not even exist if not for Christopher Columbus." 
– Freeholder Director Joseph H. Vicari
February 2017 Events
February 9, 2017 @ 7:30 pm
Princeton Garden Theatre (Princeton)
Witness "BlaxploItalian", a film that explores the careers of black actors in Italian cinema, followed by a Q&A with director and activist, Fred Kuwornu.
February 11, 2017 @ 8:00 pm
Richardson Auditorium (Princeton)
Enjoy Italian wind and percussion music as the Eastern Wind Symphony performs works by Respighi, Rossini, Grainger Zaninelli and additional Italian composers.
February 12, 2017 @ 5:00 pm
Dorothea's House (Princeton)
Travel to the heart of the Mediterranean with international award winning author Karen Haid in an illustrated presentation highlighting the beauties and wonders featured in her book about this fascinating, oft-neglected region in the toe of the Italian boot.
February 18, 2017 @ 6:30 pm
Saint Padre Pio Rosary Hall (Vineland)
Come to Carnevale for a chance to win prizes for best costumes, best decorated masks, door prizes, and many other surprises.
February 20, 2017 @ 6:00 pm
Seton Hall University (South Orange)
Join author Bill Dal Cerro for a discussion of his book, which explores how Italian artists drew strength from the musical traditions of their ancestors while bringing Italian passion to America's greatest art form.
February 23, 2017 @ 6:00 pm
Montclair State University (Montclair)
Join us for a book presentation in which author Joseph Sciorra reveals how Italian Americans in the city use expressive culture and religious practices to transform everyday urban space into unique, communal sites of ethnically infused religiosity.
February 26, 2017 @ 12:30 pm
Valley Regency (Clifton)
Take part in Casa Colombo's annual Carnevale Italiano fundraiser, which will be honoring Rev. Nicholas DiMarzio, Carol Mori, and Anthony Catania.
February 26, 2017 @ 3:00 pm
Dorothea's House (Princeton)
Enjoy a clever film by Paolo Genovese in which a dinner party game quickly turns friends into foes.
Subscribe to Newsletter