Commission Corner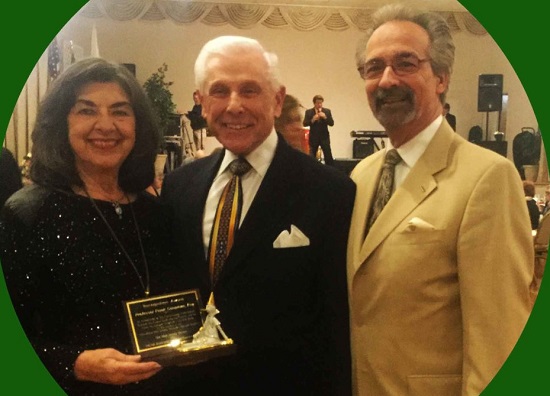 NJIHC Adviser Frank Campione to receive Teacher of the Year award- We our happy to share that "Foreign Language Educators of New Jersey" (FLENJ) has named Professor Frank Campione as the 2018 Foreign Language Educator of New Jersey. Previously recognized by NJIHC for his excellence in educating and inspiring Italian students at Nottingham high school, professor Campione will once again be recognized at the Northeast Conference on the Teaching of Foreign Languages, Feburary 8-10, 2018.
View Northeast Conference Details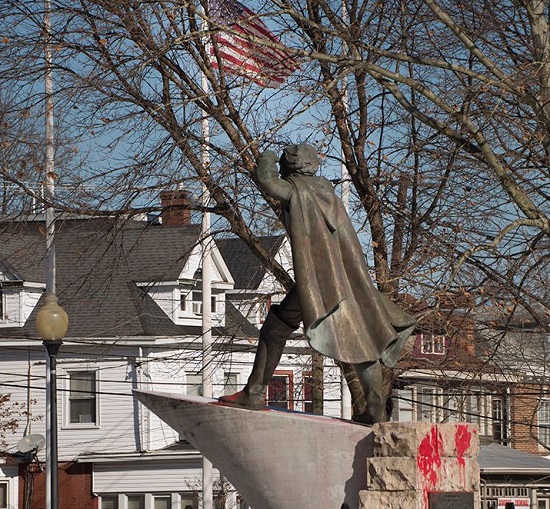 Christopher Columbus Statue Defaced in Trenton- NJIHC Commissioner and Chair Emerita Gilda Rorro Baldassari joined Mercer County Italian American Festival president John Scarpati in condemning last month's vandalism of the Christopher Columbus statue with red paint. You can read their powerful response in the Trentonian article below:
View "Vandalism of Columbus statue upsets Italian Community"
February 2018 Events
February 11, 2018 @ 12:30 pm
Valley Regency (Clifton)
Join Casa Colombo for its annual Gala Dinner/Carnevale Italiano honoring Eilen L. Poiani, Rocky Aversa, and John Reichard. Music Entertainment by Reeds, Rhytm and all that Brass.
February 11, 2018 @ 5:00 pm
Dorothea's House (Princeton)
Film-maker August Ventura will share some extraordinary findings that have surfaced during research for his film project on Parma's unique brand of Verdi-mania, including abundant rehearsal and performance footage, some of which have not been seen in over a century. He will provide an intriguing backstory of their rediscovery as well as a fascinating glimpse into the uniquely working-class milieu of Parma's opera-mad populace.
February 25, 2018 @ 3:00 pm
Dorothea's House (Princeton)
This elegantly made film is the perfect vehicle for the vibrant talents of Valeria Bruni Tedeschi and Micaela Ramazzotti, playing patients in a mental institution who in true Thelma & Louise style decide to make a bid for freedom. Their escape is not pre-planned, but rather a spontaneous decision that sees them head off on a warm-hearted series of adventures very much based around a need for freedom and the women's need to deal with unresolved issues in their lives. Both actresses deliver delightful and vibrant performances, with Paolo Virzi's film strikingly human and thoughtful and made with real compassion and warmth.
February 25, 2018 @ 3:00 pm
Hemingway's Cafe (Seaside Heights)
The Sounds of the Street, Patsy Palma, and Jerry Mokar will be performing at Hemingway's Cafe to support the Ocean County Columbus Day Parade Committee. Buffet Dinner, Show and Dancing begin at 3:45.
February 26, 2018 @ 6:00 pm
Seton Hall University (South Orange)
The Charles and Joan Alberto Italian Studies Institute invites you to experience Italian Cinema soundtracks performed by Trio of Porta Genova. Event to be held in Seton Hall's Beck Rooms.