Commission Corner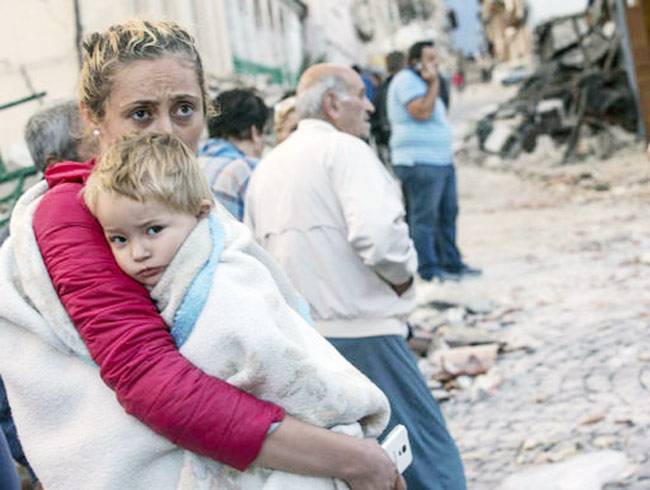 Raising funds for Amatrice – The Commission is supporting local and national Italian American organizations that are raising funds for victims of the August 24, 2016 earthquake that devastated central Italy and the town of Amatricie. NJIHC has designed and distributed a flyer that details how you can donate to several Italian American Nonprofits that are currently collecting funds for earthquake relief. If your organization has not received a flyer, we encourage you to print and post a copy in your place of business so that the community knows how to help.
– View Earthquake Flyer and Learn How To Help
Praying for Amatrice on September 4th – Saint Lucy's church in Newark invites all Italian organizations and Italian communities of the parishes to join them in praying for Earthquake victims during their 10.30 a.m. mass. Additional details available in September Events Rundown below. Please continue to submit fundraising events to the Commission's Events Calendar.
– Submit Event to NJ Italian Events Calendar
View Before and After Amatrice Video Montage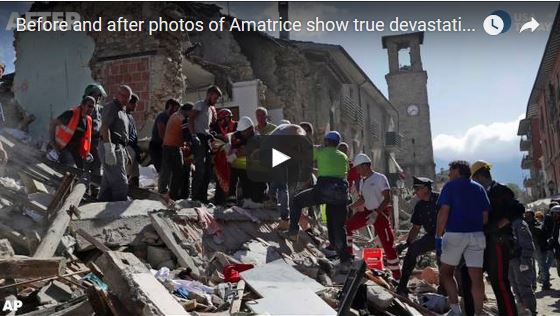 Register for NJIHC's Congress
Don't wait to reserve your seat for the Commission's signature event. Register online today.
November 12, 2016 @ 2:30 pm
Zimmerli Art Museum (New Brunswick)
The New Jersey Italian Heritage Commission (NJIHC) is proud to invite you to its 13th Annual Congress. This year's Congress will feature presentations from prominent local artists and will be immediately followed by a reception featuring heavy hors d'oeuvres and musical entertainment. Guests will have the opportunity to explore the museum's galleries and enjoy good food and camaraderie with leaders of the Italian American community and local representatives. $15 registration includes Program and Reception. Advanced Registration Required and Available Until Sold Out!
Past Congresses have featured presentations from scientists, business leaders, and even Supreme Court Justices that have strong connections to both New Jersey and Italy. This year's edition will feature presentations from Emmy-nominated filmmakers Marylou & Jerome Bongiorno, book artist Maria G. Pisano, and celebrity illustrator James Fiorentino. View all program details online and register at NJItalianHeritage.org/Congress
View High Resolution Flyer and Press Release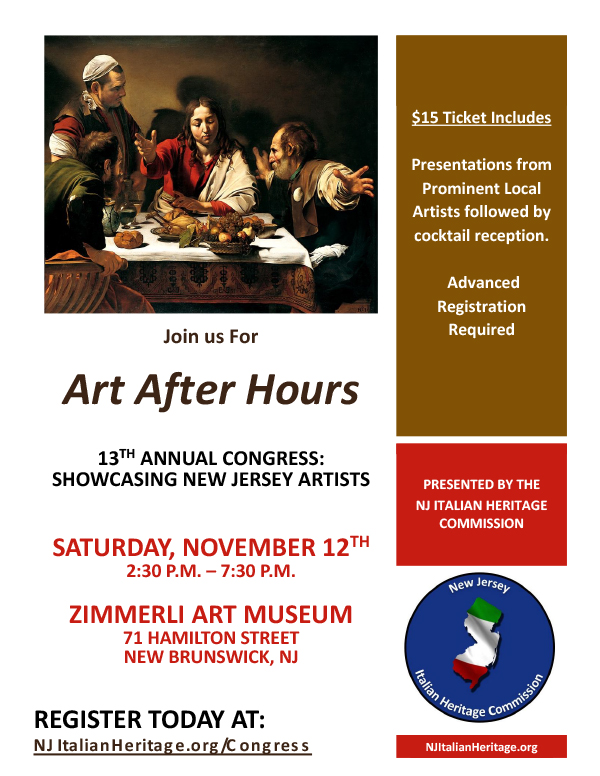 September 2016 Events
Recurring Event Beginning September 2, 2016 @ 4:30 pm
St. Bartholomew the Apostle Church (Scotch Plains)
Come enjoy one of the best kept secrets in NJ – the traditional Annual Labor Day Italian Feast hosted by the Scotch Plains-Fanwood Chapter of UNICO, St. Bartholomew's Church and St. Bartholomew's Academy.
September 4, 2016 @ 11:00 am
Saint Lucy's Church (Newark)
Saint Lucy's church invites all Italian organizations and Italian communities of the parishes to join us in praying for Earthquake victims. Everyone is welcome to attend and a special collection will be held during all Sunday masses in which all monetary donations will go directly to the people affected by this tragedy.
Recurring Event Beginning September 10, 2016 @ 1:00 pm
Lincoln Ave & Mechanic Street (South Orange)
Experience a great weekend filled with clowns, dunk tanks, dancing, live music, egg and balloon tosses & much more…
Recurring Event Beginning September 15, 2016 @ 4:30 pm
Holy Family Parish Center (Nutley)
Bambini d'Italia's Fall workshop series provides children in grades K-3 with the opportunity to explore Italy, it's language and culture, via singing, dancing, arts and crafts and games!
Recurring Event Beginning September 23, 2016 @ 3:00 pm
Mercer County Park (West Windsor)
Come celebrate Italian and Italian American Heritage and Culture at a festival featuring twenty amusement rides, multiple performances, fireworks, food, and much, much, more.
September 24, 2016 @ 10:30 am
Chandelier (Belleville)
Register today for a program that will feature a new and vibrant One Voice with presentations by Andre DiMino and guest speaker, Emmy award winner Tony Lo Bianco.
September 25, 2016 @ 3:00 pm
The Center for Italian & Italian American Culture (Cedar Grove)
Award-winning food writer Ann Castronovo Fusco will discuss the origins of some of the most beloved Italian holiday culinary traditions.